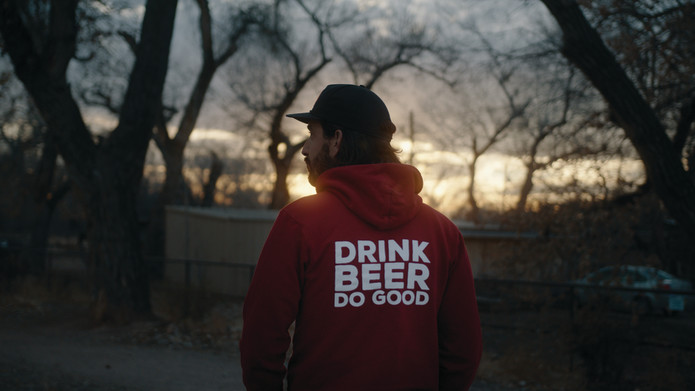 The sun is shining, the flowers are blooming, the wind is blowing and the people are sneezing. It's springtime in New Mexico, folks, and we're finally able to venture out to our favorite breweries and enjoy pints on the patio like the good old days.
One local brewery is planning a massive expansion to their already fabulous patio, and they need our help to accomplish it. Ex Novo Brewing is using crowdfunding platform IndieGoGo to make their Corrales beer garden dreams a reality.
We reached out to Ex Novo founder and president, Joel Gregory, to find out more about this fundraiser and the beer garden pot o'gold at the end of the crowdfunding rainbow.
This fundraising campaign is pretty unique for our NM beer community. What made you decide to go this route?
Joel: Well, we honestly should have started this project sooner, to take advantage of the space we have in the age of social distancing. Sometime around the holidays it really landed with me how important this space is to us, both during the pandemic and afterward. We looked at our options to fast-track this thing, and we definitely didn't have all the funds together to make it happen alone. A fundraiser like this is great because we're not asking people to simply donate money to us without getting anything in return, we wanted to craft some really unique offerings and experiences to really get people stoked on Ex Novo and give them something to look forward to. The crowdfunding platforms work well for needing cash sooner and being able to deliver the perks later.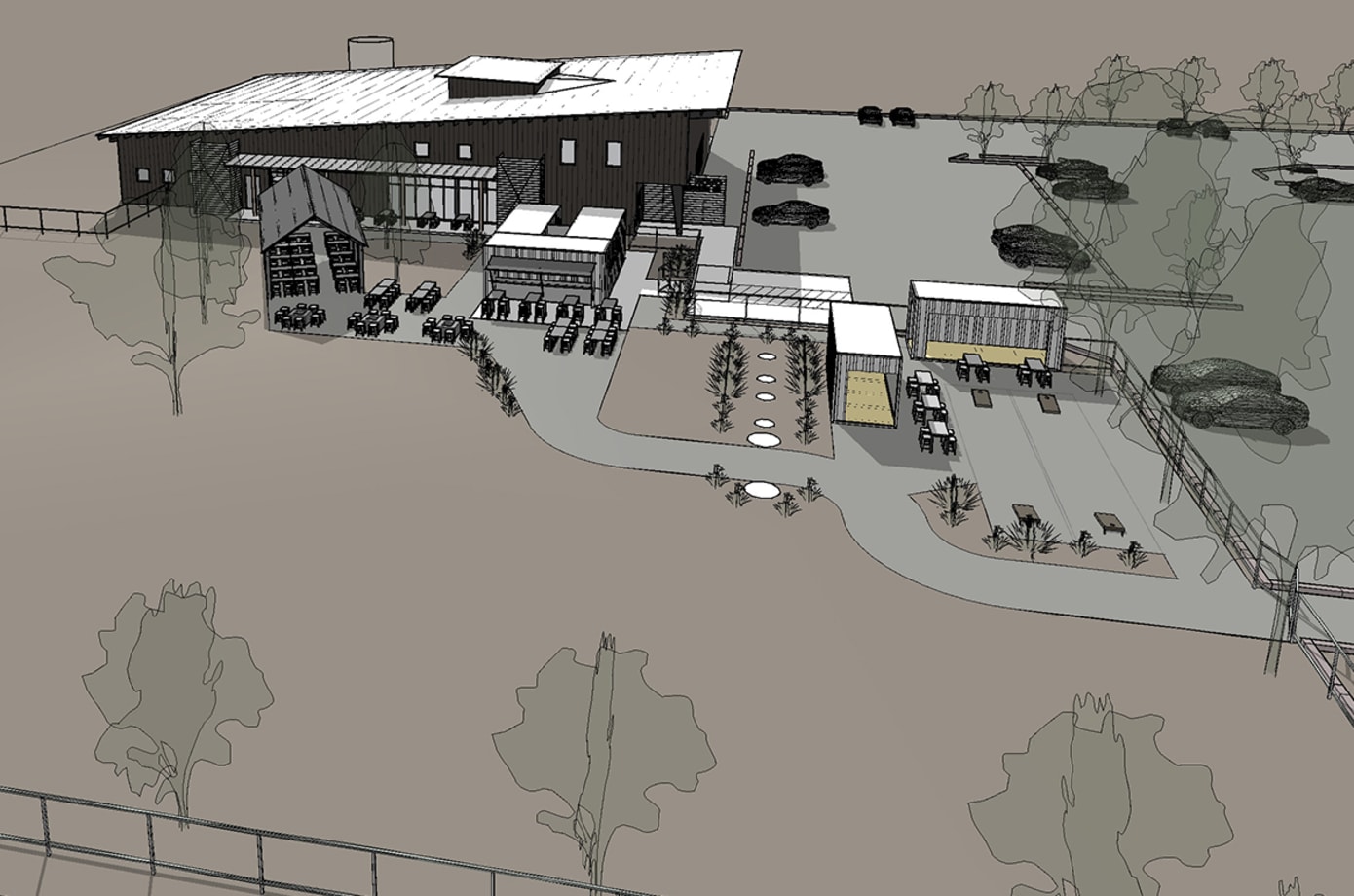 What are some of the exciting features that this Beer Garden will provide your patrons?
Joel: Space. We love the patio we have on our current taproom, but it's become clear that people are willing to come out to Corrales, and it has gotten crowded (even in sub-optimal weather). We're going to be the brewery to go to (in order) to experience fresh air, space, and views as we still will only have less than 1,000 square feet of indoor space. We'll have a lot more shade in the beer garden than we currently do, folks are always asking for that, and we'll have some industrial heat next winter to get us through some of the colder days. We'll also have this set-apart games area with a couple shade structures and cornhole boards, a good place to hang out or reserve for a group hangout/birthday/whatever. Pre-pandemic, we also had quite a bit of families come out, some with younger kids like I have. We planted about 11,000 square feet of grass last spring that is going to be a great place to let them play around a bit more freely. We've always had a lot of requests for larger parties or wedding receptions, and we've typically had to say no as we would have to close the taproom to the public and we don't want to do that. This will allow us to do both, keeping one side open, while being able to rent out the other when there is interest for that. We're also looking to be able to offer some basic snacks out of the new bar we're building.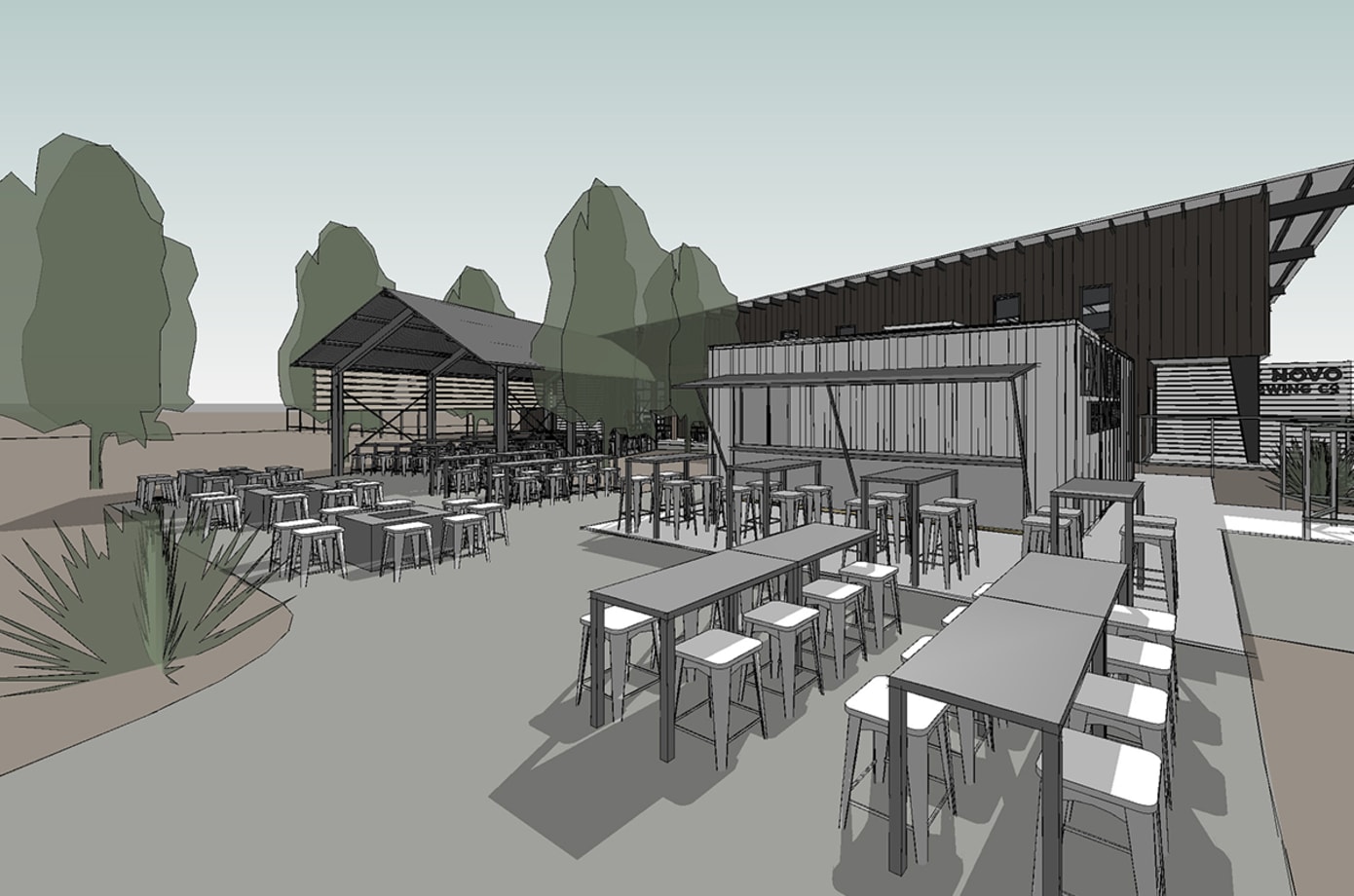 You've got some pretty amazing perks for folks who contribute, like bundles of merch, a "bottle of the month" club, and even a beer trip to Portland. Tell us about how you came up with these benefits and what other opportunities you plan to offer your supporters before the end of the campaign.
Joel: As with most things at EN, it was a group effort with a lot of brainstorming. We asked ourselves how we could offer things that we aren't currently offering, including unique experiences like beer dinners in the brewery that will help people connect with our brand and our people in the future. We've booked a lot of VIP tours and brew days, and I'm excited to get to meet some new people and have them experience more of the behind-the-scenes at our Corrales facility. Today we kicked off a handful of new perks — one that helps those with FOMO and a day job (no more needing to come out on release day, we'll set it aside for you), more beer dinner tix (sold out already), beers out with two of our taproom celebs, a chance to get to some other breweries and have a blast. We're hoping to do a balloon ride perk and a Corrales horse ride perk, as well, before it's over.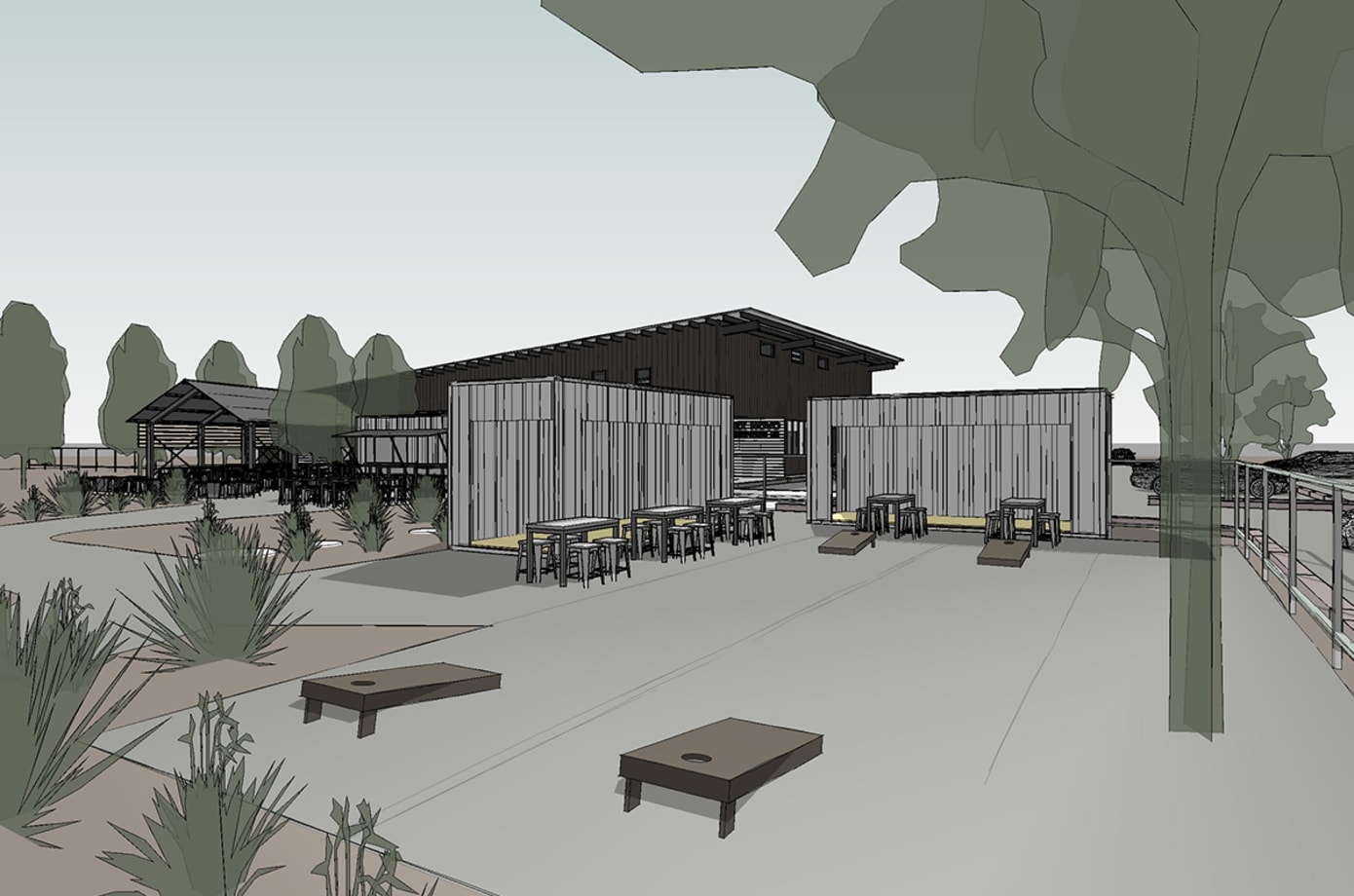 This is clearly a fundraiser that speaks to the heart of many of us in the New Mexico craft beer community, and we'll be reaping the benefits for years to come. Click HERE to view the IndieGoGo page, pick your perk and help Ex Novo get one step closer to creating an amazing space for us all to enjoy!
May the beer be with you, always.
— Erin